Currently Hibernating.
We look forward to seeing you in October.
Enquiries still welcome below.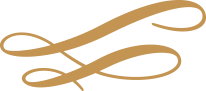 We're nesting for winter.
Winter is coming and The Duck is going into hibernation for a few months. Don't fret we'll be cranking back up when the sun peaks through the clouds again in October.
Keep your eye on this space as we bring you updates on all things Duck coming this Spring & Summer.
Enquiries for functions are still welcome.
9386 0080 | info@themallardduck.com.au | 10 John Street, Henley Brook